Finance or Lease Your Next Vehicle with Grinwald Ford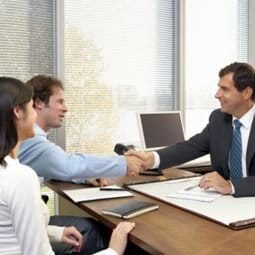 Regardless of whether you prefer a brand-new Ford model from our new inventory or a deal from our used inventory, you can count on the professional team in our finance center to help you secure the perfect payment plan to go with your new vehicle. Our team works with you, your budget, and with multiple banks throughout the greater Oconomowoc, Jefferson and Lake Mills area to find our customers the ideal loan or lease to help make their dream car a reality.
Which Auto Financing Options Fit You Best?
There are two main options to pick from when considering your financing options taking out a loan or signing a lease. Each has their pros, so it's really up to you to decide which is the right path forward. For example, with a loan, you own the car at the end and build equity, but with a lease, you have a lower payment and an easier time upgrading when you turn it in. Whichever you choose, we can provide you with the information you need to make an informed decision.
Apply for Financing & Work with Our Team at Grinwald Ford
We can help you by entering your information into this easy and secure form and letting our team take a look. We can help you learn what financing terms you qualify for, and whether to lease or buy. Our team is standing by in Watertown to help you bring home the right F-150, Escape, Explorer, Bronco Sport or Ranger today. Contact us to learn more.